I BELIEVE IN YOU!
I believe life is a journey of exploration, discovery, change and growth. With purpose, vision, commitment, and intention you can have whatever you want. I believe coaching will support you in your journey.
I believe in YOU! You have everything you need to discover your purpose and to contribute to yourself, to others and to the world. I believe you have what it takes to create change and growth in your life. I invite you to experience the power of that belief by booking a complimentary introductory coaching call with me.
Coaching with Joan helped me develop clarity about the parts of myself that are counter-productive to my own best outcomes, then move confidently toward what I want. Miraculously, she helped me come to the startling realization that I was finished with my 30-year career, and that I was ready to energetically embark upon another avocation at the age of 69! Amazing! Pat Malandra, Personal and Professional Coach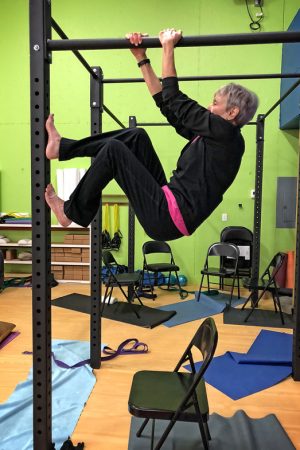 FACING LIFE CHANGES
"The only thing that is constant is change -"― Heraclitus, Greek Philosopher
What changes are happening in your life right now? Retiring?  Changing jobs? Grieving the loss of a loved one? Aging, and wondering how to maintain your independence, and feel respected and valued? Feeling stuck in an unrelenting cycle of procrastination, overwhelm, fear and uncertainty about the future that diminishes your aliveness?  Working through health and wellness issues? Struggling with what you want to bring into your life?  Discover what's next for you!
"During the 12 weeks of being coached by Joan, I have had more
positive results than I had in the last 10 years!"  Andrea V., Chicago
COACHING DYNAMIC AGING
"It is in changing that we find purpose." Heraclitus
Life is dynamic!

Dynamic aging is about making the decision to embark upon a journey to discover what it is you want in your life. It's about living with change – learning from – and moving with – the challenges life offers us. It's about being open to riding the tides of change in our lives.
Coaching dynamic aging is who I am and what I do. At any age and any stage in life, let's find the path that takes you where you want to go. Let's do it together and  discover the gifts that change offers us. Let's open the door to opportunity, new ways, new ideas, new possibilities.
WHERE DO WE GO FROM HERE?
What would it be like to have a partner on your journey of discovery?  I unconditionally believe in you and accept you just the way you are. Therefore, my purpose, intention and commitment is to create a space for you to explore your innate resources so you can find your way, be inspired and feel empowered. I believe you can do it!
Every day I felt like I was pushing boulders up a mountain.
I looked to Joan to help me sort through all of this. Sallie DeWitt
I INVITE YOU
Start here. Contact me at joan@dynamicaging4life.com for your complimentary Introductory coaching session!