The Ultimate Fitness Program – 4/14/2021
Over the past decade, I have worked as a Nutritious Movement certified Restorative Exercise Specialist (RES) with people of all ages to share Katy Bowman's program. In our book, Dynamic Aging: Simple Exercises for Whole Body Mobility, four of us – then in our 70s, now in our 80s – partnered with Katy and shared the effects of these physical practices as we were dynamically aging. Apparently that message has resonated because the book has been in demand all over the world. And, I understand from Katy that it is now being translated into Chinese!
For me, dynamic aging is about movement – physical, mental, emotional and spiritual. Now as a professional dynamic aging life coach, I get to work with people on what that looks like for them – at any age. One of my favorite RES, Nancy Burns at Body Wisdom Studio, provides all kinds of movement for all ages. Her Studio is hosting a new virtual workshop that I highly recommend for all of you. One of my favorite coaches – both as a RES and as a life coach – is Sylvia Fox, an instructor at Nancy's studio. She is presenting this program with Cami McLaren of McLaren Coaching. You won't want to miss this opportunity to learn more about the ultimate fitness program. Scroll all the way to the bottom of the page to Sign Up Now.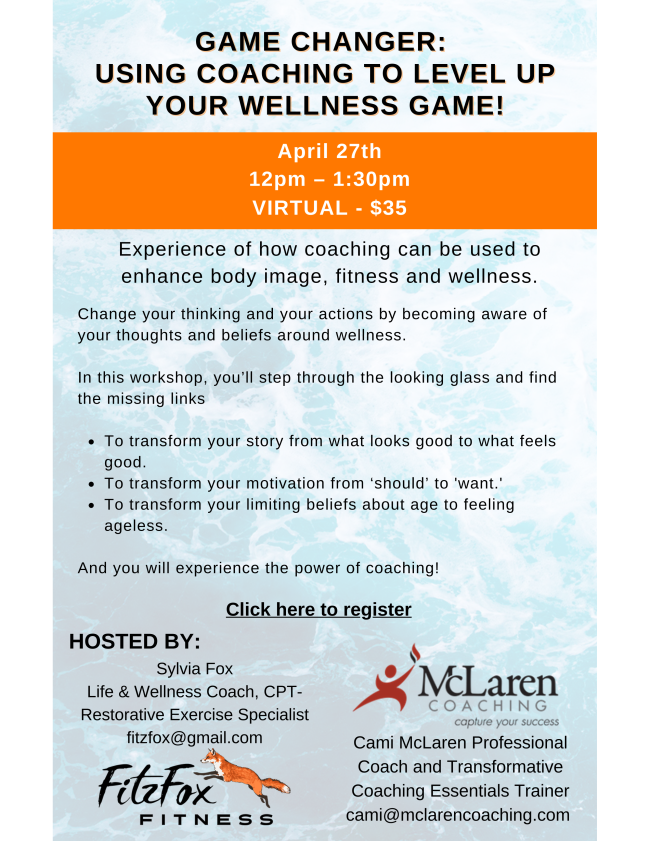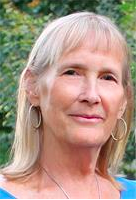 Sylvia Fox
Sylvia Fox is a certified Life and Wellness Coach and Restorative Exercise Specialist. She loves to help people align their mind, body, and heart to feel energetic, purposeful and ageless. Sylvia has taught fitness and Zumba at Body Wisdom Studio in Point Richmond.
She now coaches online and incorporates a lifetime of teaching, mentoring, sponsoring and coaching as she works with individual clients and groups to identify and to reach their dreams.
Sylvia also has been a journalist, editor and a professor of journalism at California State University Sacramento.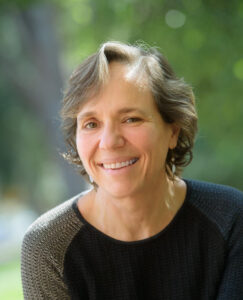 Cami McLaren
The McLaren Coaching objective is to support people in getting to the next level in their lives.
Cami McLaren coaches individuals one-on-one and runs a coach training program that produces first rate Professional Coaches. (Transformative Coaching Essentials) Our coaches go on to have their own coaching practices or to use the coaching skills in their organizations, often in management roles as "Coach-Style Leaders."
Cami has owned her own business for over 25 years and has substantial experience coaching in the field of organizations and management.
She is the co-author of "Coaching for Attorneys: Improving Productivity and Achieving Balance," 2014, ABA. She also offers classes to the public and within organizations.
She is the head trainer for in-house workshops for management and staff alike teaching communication, time management skills, productivity and a collaborative approach to company success.